How to scan.
Important is that you scan with a resolution of at least a 100 dpi.

This way all the words will be readable since the scan is ( almost ) at the same size as the original.

A resolution from a 150 to a 300 dpi is better. Don't crop, resize or resample the raw scans. For getting the best results these scans need to be stitched and cleaned up as they are...just raw scans.
When a brochure will fit easy on the scanner and is smaller than the scanning plate it self there are no

problems to do this. Like this example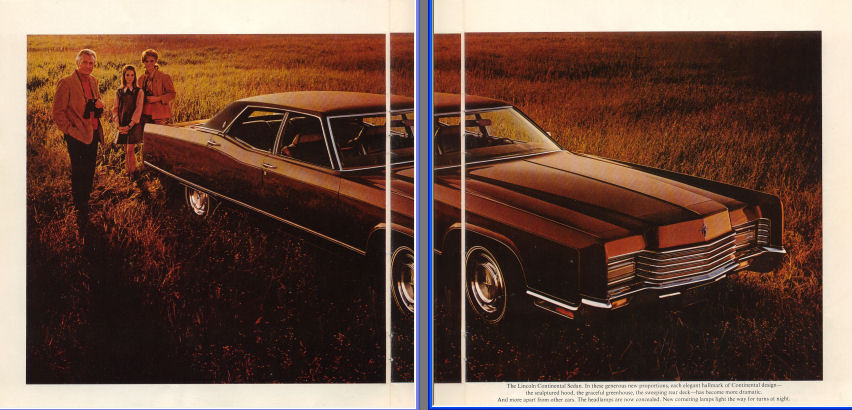 More difficult is it when the brochure is a bit larger than the scanning area.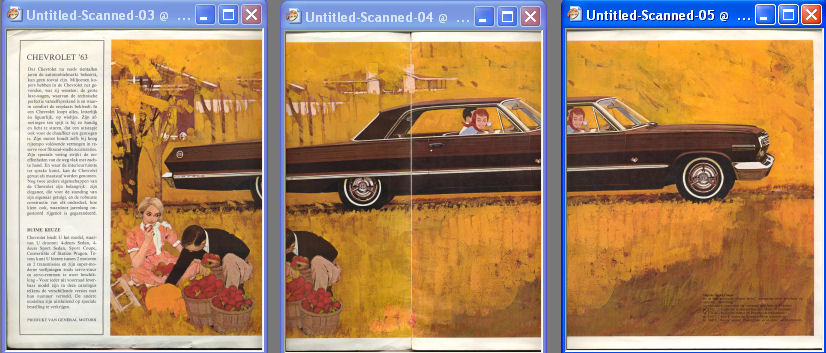 In this case a scan of the middle part of the brochure is needed. This way during the reconstruction, the stitching, there will be no missing parts pf the middle section.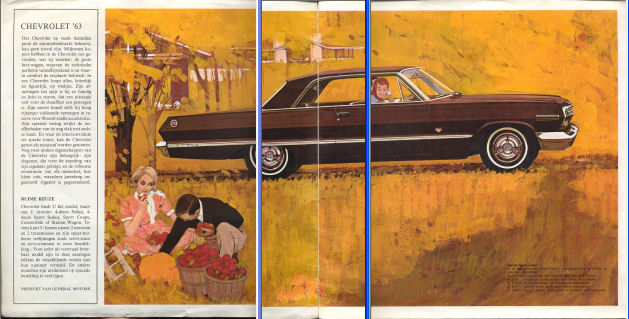 This way there's no creative mind needed to sculpture the "missing" middle part.
The easiest way to get scanned material to me is by email. The only problem is that the larger the brochure is the more mails will be needed due to a size limit on email for some providers.
In short:
Minimum of 100 Dpi
Save the scans as JPG. Other extensions can create huge files. So huge that in some cases just one file can be attached.
In case your computer doesn't create the scan as a jpg just open the scan and save it as jpg.
Email several attachments per email. Most times there are several emails needed for one brochure.
Good luck.
freecarbrochure@gmail.com